NASCO ArcLite FR rain set includes waist length Nomex ASTM 70E rated flame resistant ANSI Class 3 rain jacket. Feature packed design includes fall protection access, mesh vented cape back and stow away hood, non conductive zipper front, Nomex mesh ventilation system, fall protection access, Velcro wrist adjustments and 3M Scotchlite reflective. ANSI Class E flame resistant rain pants feature quick release suspender system, fly front with snap, Velcro leg adjustment and 3M reflective. ArcLite has been designed by Linemen therefore, is specifically made for use by electrical utility workers who may become exposed to electric arc fire. NASCO ArcLite 1500 Series rain gear is a great choice for anyone in the electric utility, electrical switching, meter service or CATV and telecommunications industries that may be exposed to arc hazards.


Features:
Fluorescent Yellow: Arc Rating (ATPV) 7 cal/cm2; HAF 67%; Breakopen > 36 cal/cm2; HRC 1
Fluorescent Orange: Arc Rating (ATPV) 9 cal/cm2; HAF 73%; Breakopen > 36 cal/cm2; HRC 2
Visibility Data ANSI 107: ANSI 107 Class 3 Level 2 Compliant
Chemical Resistance: Resistant to Most Acids, Salts and Alkalies
3M Reflective Material
8 oz/yd Nomex E89 Fabric
FR Synthetic Leather PU/PVC Moisture Barrier
Dielectrically Welded Seams
Designed by Linemen
Arc and Flame Resistant
Does Not Melt, Drip, Ignite or Break Open
Minimizes Heat Transfer Burns
Waterproof
Lightweight
Soft, Flexible
Limited Chemical Splash Resistance
Available in Small, Medium, Large, XL, 2XL, 3XL, 4XL and 5XL
Available in Yellow and Orange
Size Chart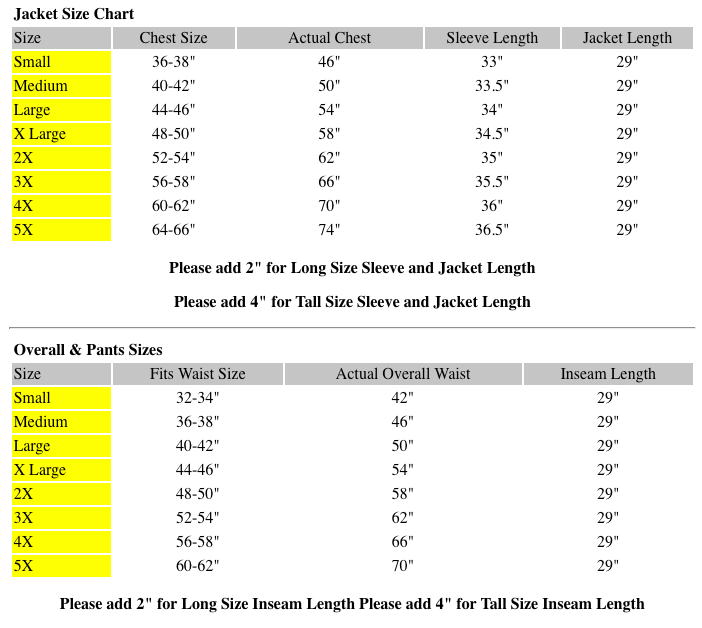 1 Review
Overall service was great, only bad part for me was time in getting the products for my team. All came as promised and happy with service.