This Radians High Visibility 2 in 1 Bomber Jacket in Safety Green has all the features you want in a 2 in1 at a great low price. Black bottom & lower sleeves help hide dirt. Made with PU coated oxford polyester for weatherproof protection in the wind and rain. A durable, reliable and lightweight ANSI Class 3 jacket at an unbeatable price. Removable zip out fleece liner makes this jacket versatile under changeable weather conditions. Wear the ANSI Class 3 shell by itself or with the fleece liner. Other features include 2 zipper closure side pockets, elastic waist and cuffs, attached concealable hood and dual microphone tabs. ANSI Class 3 visibility with 2 inch reflective around upper and lower sleeve, over shoulders and around chest. Available in high visibility Orange.
Features:
ANSI Class 3
Black Bottom & Lower Sleeves
PU Coated Weather Resistant Shell
Zip Out Removable Fleece Liner
2 Zipper Closure Side Pockets
Concealable Attached Hood
Dual Microphone Tabs
Available in Sizes MD to 5XL
High Visibility Green
Size Chart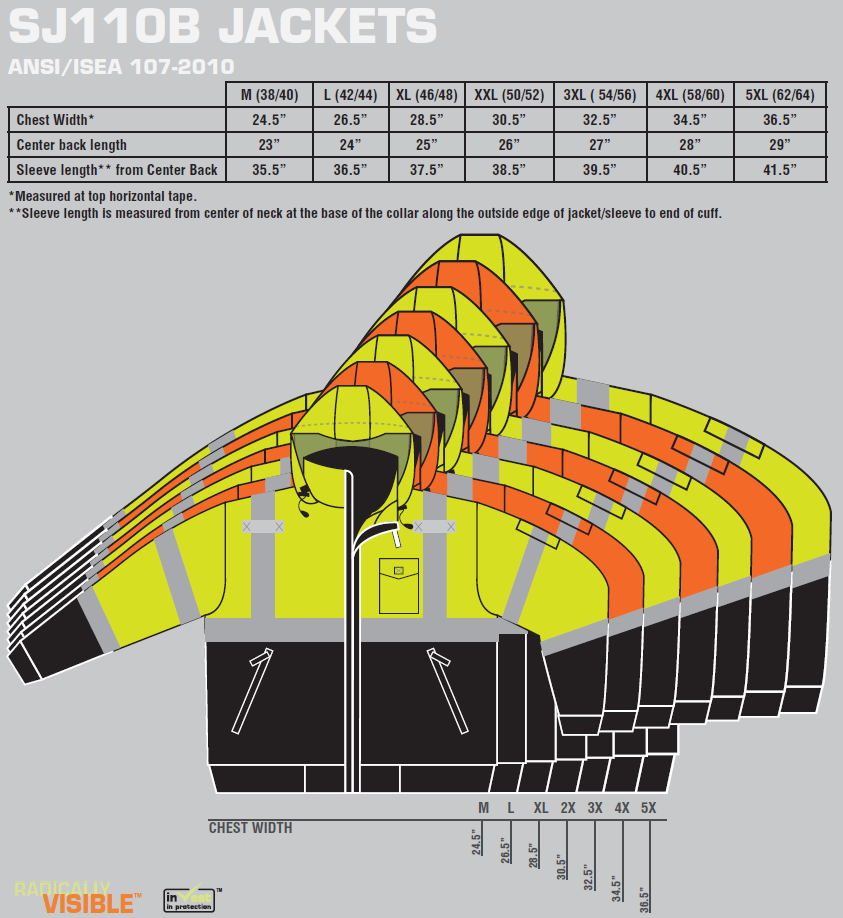 1 Review
Jacket arrived a day early, fit perfect and is a good quality jacket. It rained the day after I received it and was comfortable all day. Service was great and I will buy again from Safetysmartgear.com in the future.