This Radians High Visibility 3 in 1 Bomber Jacket in Orange has everything you need in a 3 in1 at a great price. Made with PU coated oxford polyester for weatherproof protection in the wind and rain. A durable & reliable ANSI Class 3 jacket at an unbeatable price. Removable zip out fleece liner makes this bomber jacket versatile under changeable weather conditions. Wear the ANSI Class 3 shell by itself, with the fleece liner or just the fleece liner itself when Hi Vis is not required. Fleece liner has 3 pockets and lined sleeves for easy on and off. Other features include flap covered cell/radio pocket, 2 zipper closure side pockets, elastic waist and cuffs, attached concealable hood and dual microphone tabs. ANSI Class 3 visibility with 2 inch reflective around upper and lower sleeve, over shoulders and around chest. Available in high visibility Yellow.
Features:
ANSI Class 3
High Visibility Orange
Polyurethane Coated Weatherproof Shell

Zip Out Removable Fleece Liner
Clear ID Badge Holder
Flap Covered Radio Chest Pocket
2 Zipper Closure Side Pockets
2 Left Sleeve Pencil Pockets
Concealable Attached Hood
Dual Microphone Tabs
Available in Medium, Large, XL, 2XL, 3XL, 4XL, 5XL
Available in Orange/Black
Size Chart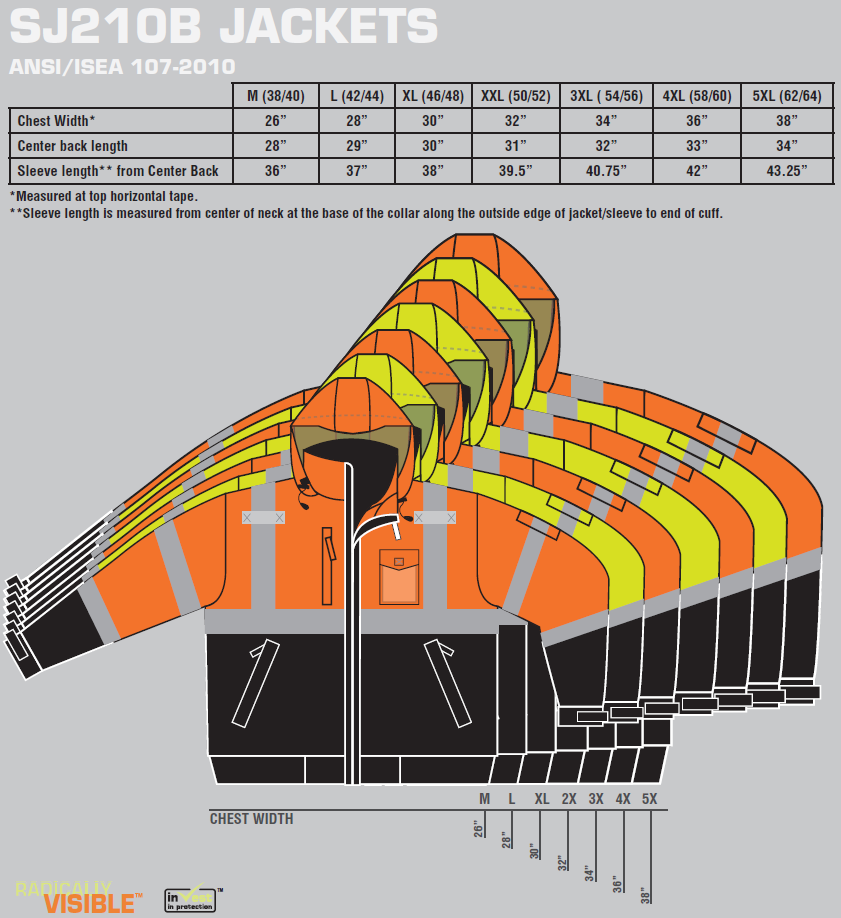 2 Reviews
Very pleased with my purchase the quality is great and the price is hard to beat. I am most likely to purchase more products from Smart Gear in the future.

Assistant General Manager

Radians High Visibility 3 in 1 Bomber Jacket Orange SJ210B-3ZOS
My employee who asked for this item is very happy with this jacket and recommends it to anyone who asks about it.