ABC's Extreme Makeover Home Edition Helps Deserving Long Island Family
Project completed on schedule using safety gear provided by Safety Smart Gear/PRNewswire/ -- ABC's Extreme Makeover: Home Edition helped a deserving family by constructing a much needed new home for the Lutz's, located in East Setauket, Long Island. The segment will air on Sunday, October 3rd at 8:00 p.m. and features the story of Kathleen Lutz, 39, a cancer survivor, who has cared for her siblings in a relatively small home for many years. She is among 18 children adopted by the late Jack and Grace Lutz who passed away several years ago. Living in the home now are eight family members, six of whom have Down syndrome. The new home provides more living space and amenities, making life a bit easier for the entire family.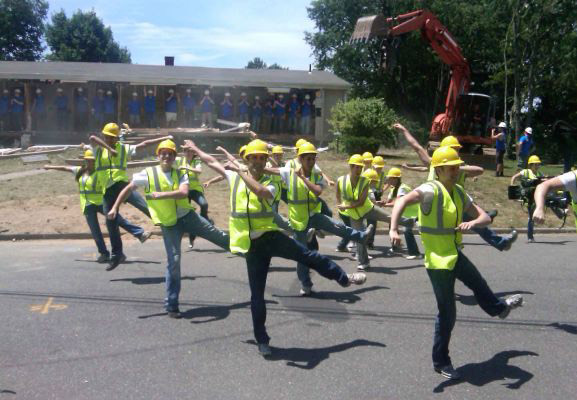 It took many hands and talents to accomplish this feat in just five days, but it was successful. With a large crew of multiple contractors, however, safety is always a concern. To prevent work site accidents, OccuNomix, through its distributor Safety Smart Gear, donated Hard Hats and High Visibility Safety Vests designed to enhance visibility in low-light and nighttime conditions. "Every crew member could easily be seen throughout the build, which was essential to safety," said Jennifer McCoy, vice-president of marketing and product development.
Although the crew had much to do, it wasn't always work, added McCoy, at one point the crew actually relaxed by dancing with their safety gear on. "We know our gear is functional and fashionable but to see them dancing in what seemed to be a choreographed number, was amazing. They worked hard and were able to have fun while completing this incredible project.
"Extreme Makeover: Home Edition" has literally opened the door to a new life for a very deserving family. It has been a truly humbling experience to witness the kindness, hard work and commitment of so many and OccuNomix was honored to have been part of it," said McCoy.
The Emmy award winning reality program "Extreme Makeover: Home Edition," now entering its 8th season, is produced by Endemol USA, a division of Endemol Holding. It's executive-produced by Brady Connell and George Verschoor. David Goldberg is Chairman, Endemol North America. The show airs Sundays from 8:00-9:00 p.m., ET on ABC.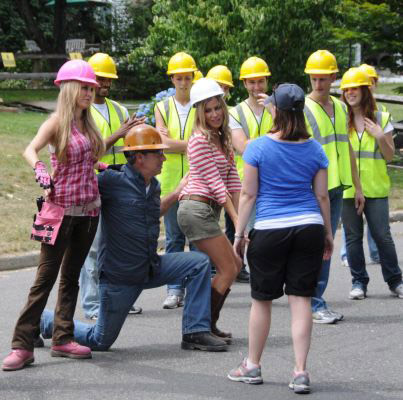 OccuNomix International is the world's leading designer and manufacturer of high visibility safety apparel, ergonomic supports and prevention products for cold and heat stress. We combine industry expertise and innovative technology to develop our product line for a variety of industries including but not limited to construction, mining, refinery and transportation. Our rigorous quality control process includes a third party certification agency to ensure that our products meet industry standards. Our products are sold through a distributor network. Learn more at www.occunomix.com.